We're ABCO Commercial Diving, a companyproviding commercial diving throughout Queensland.
ABCO Commercial Diving is a jointly owned and operated business located on the Sunshine Coast but servicing all parts of Queensland. ABCO pride ourselves on being professional, safe, reliable and honest. Guaranteed.
ABCO Commercial Diving is an Australian owned and operated commercial diving company. We have over 50 years combined commercial diving experience.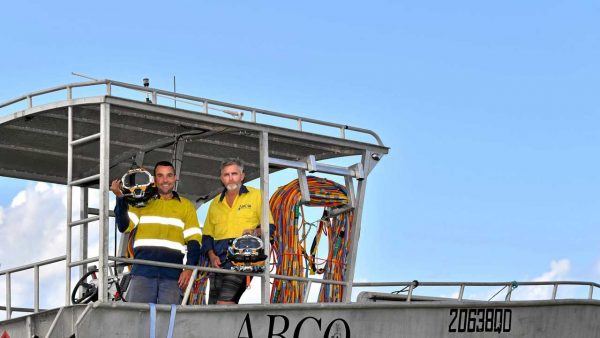 Co-owner/Director Mark Veal has over 20 years experience in the commercial diving sector. Mark is an ADAS qualified Part 4 Saturation Diver, ADAS Part 3 Supervisor who has worked in both the civil and offshore diving industry.
Mark has a strong subsea construction and inspection background who has dived, supervised and project managed for both small and multi national companies such as Shell, BP, Chevron, Transport and Main Roads and Queensland Rail to name a few.
Mark has an Ex Military background and is a qualified Aircraft Maintenance Engineer having worked in the Australian Army and spent 6 years in The Sultanate of Oman in management roles.
Co-owner/Director Ryan Springall has 15 year's experience in the commercial diving sector. Ryan is an ADAS qualified Part 3 Diver and ADAS Part 2 Supervisor who has mainly worked in the civil diving industry, specializing in inspection and construction works.
Ryan has owned and operated a successful abalone diving business in Victoria for the 18 years working closely with industry officials and clients to achieve a high level of professionalism and safety.
Ryan is an avid spear fisher and holds Australian and world records as well as having opportunity to represent Australia at a national and international level.
Customers